Junior GoKart Lesson
\6500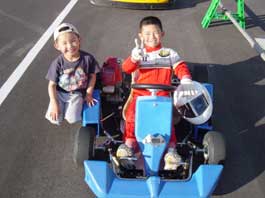 šApprox. 1hr lesson
šIf kids can drive safe, they can acquire a Junior Lisence.
šKids under 15yrs old must have a Lisence to drive on their own.
Junior GoKart Tryout
\2600
Tryout Movie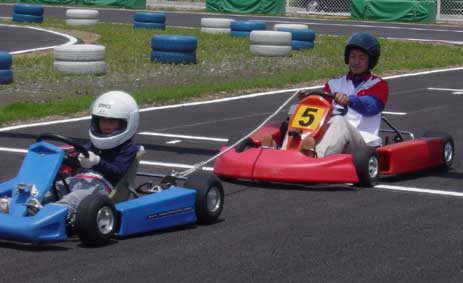 š1 Round (7min)
šInstructor will be following for safety.
šKids above 100cm in height can give it a try!
šHow to be a Member?
People here for the first time can drive on visitor's fee. \2200
We'll give you member's card (picture below)

Show us the member's card, you can ride on member's fee.
Collect 10 stamps and you can get a free ride!

Prices
Visitor's Fee (for the first time)
Member's Fee
1 Round (7min)
1 Round
4 Rounds
1 Round
4 Rounds
Rental GoKart
\2200
\6000
\1600
\5400
2-seater GoKart
\2600
Drifting GoKart
Members only
1 Round \1600
Free entrance
Helmets, and Gloves are free to use.
œDriver must be above 15yrs old. Kids with Junior Lisence can drive on member's fee.
œ4 Rounds ticket can only be used on that particular day, and cannot be shared.
œDrifting Gokart is only for members.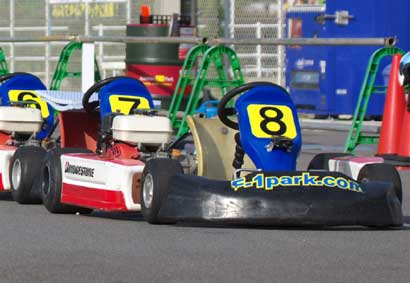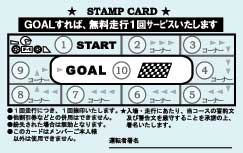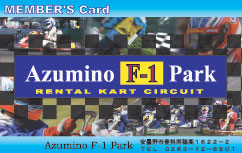 ¡@Prices (Kids under 15 yrs old)